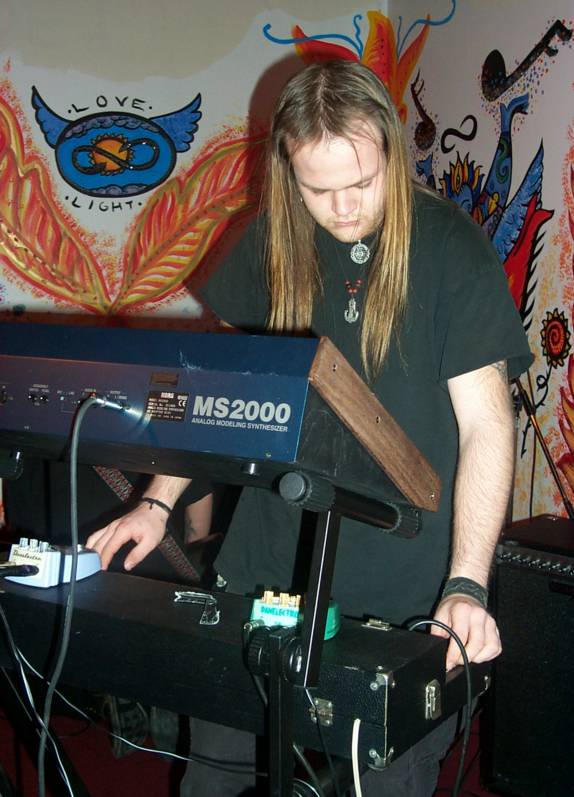 Prog:Space Festival, Templeball Gallery 24 January 2004
photo by Ted Johnson
Rob Lewis
Provides: Korg MS2000, sequencer, samples.
Other former projects: The Serpent Earth - ambient darkwave
Atmospheric work on Soulpreacher's second album When the Black Sun Rises the Holy Men Burn.
Major musical influences include: Spectrum, Robert Rich, Steve Roach, The Swans, Skinny Puppy, Fields of the Nephilim, Spacemen 3, Neurosis, and My Dying Bride.