home
sounds
shows
Ouroboros
Ouroboros: instrumental improvisational live looping and live-processing of tuba.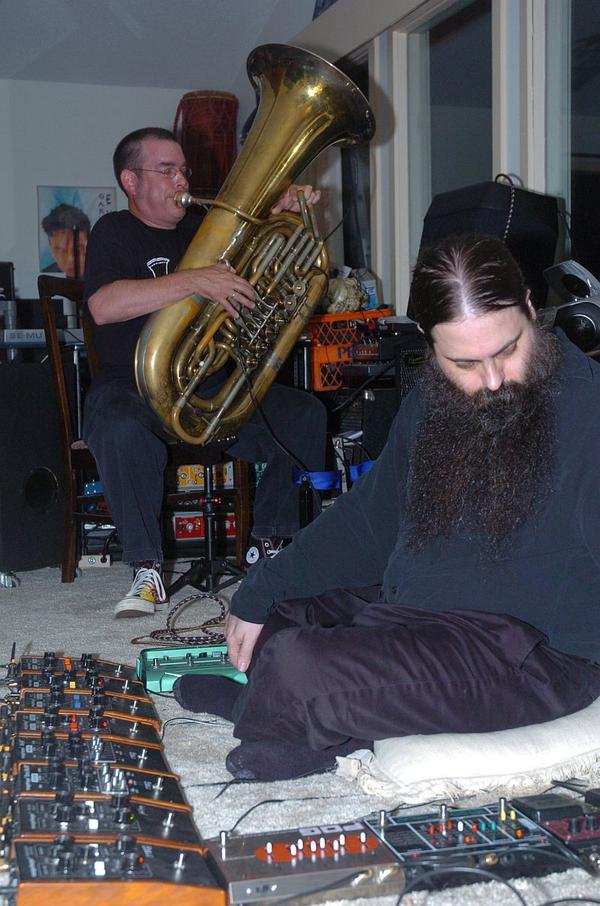 Ouroboros is live looped and processed tuba, originally loosely inspired by a mutual admiration for Bill Laswell's work and a wonder what tuba would sound like through a ring modulator and other effects infrequently applied to horns.
Dramatis Personae:
Location:
Research Triangle Park, North Carolina.
Sounds Like:
Many recordings are available on the Sounds page.
Contact:
Send email to hear about future shows and events involving Ouroboros and related musical projects, or to inquire about booking Ouroboros.

Thanks,
Steve

Last update: 26 April 2009